He got the tour of the beaches in Oceanside, met Hoggie, I even played him a song,. We had Chile Relleno's as "big as your hand" and it was just wonderful meeting him.
Thanks for making the effort to drive 3 hours each way brother Mike!
Here's a couple pictures to whet your appetite and a slideshow of the surfers taken while we were standing on the pier enjoying 82 degree weather.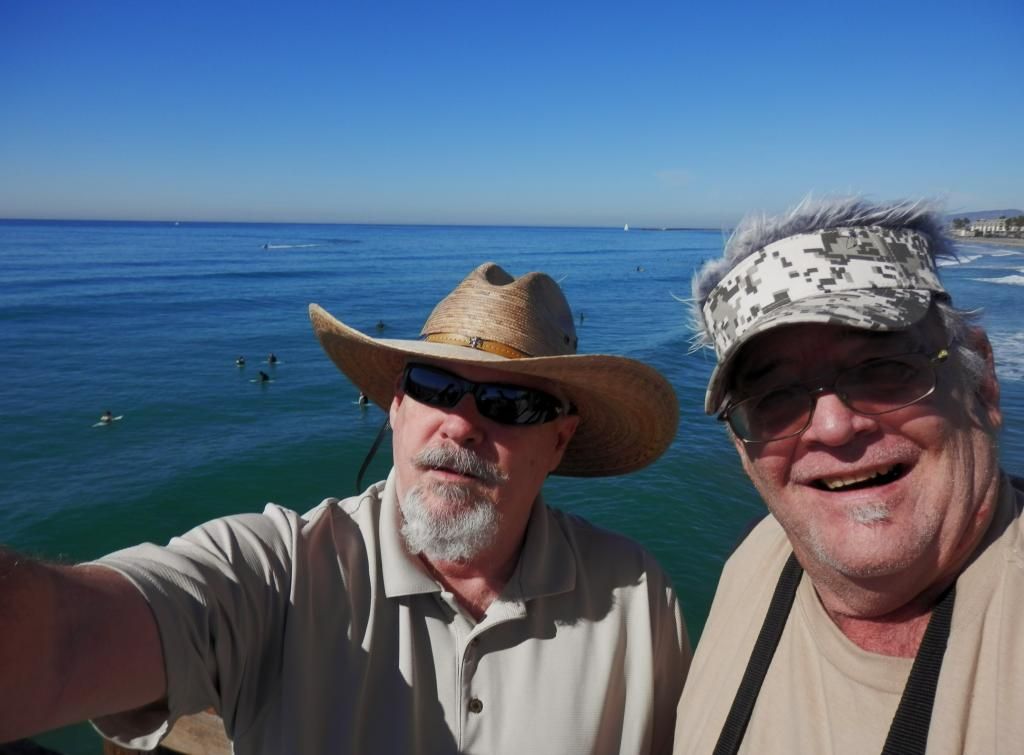 It was sort of funny. He called me when he got to a rest stop North of town and I told him a place to meet me. Well he happened to drive past it and called me just as I was pulling in. I had come the back way and happened to go past the rear entrance of my cousins restaurant and asked him when it was open. He was unloading groceries told me 11. When Mike called me, he said he was parked right in front of the restaurant and he didn't even know that was my cousins place. LOL He must have been wearing his Chile Relleno Magnetometer.
http://s155.photobucket.com/user/jonescarp/slideshow/mike%20and%20dale%2011-8-14?sort=2
Thanks again Mike! It was a great time.