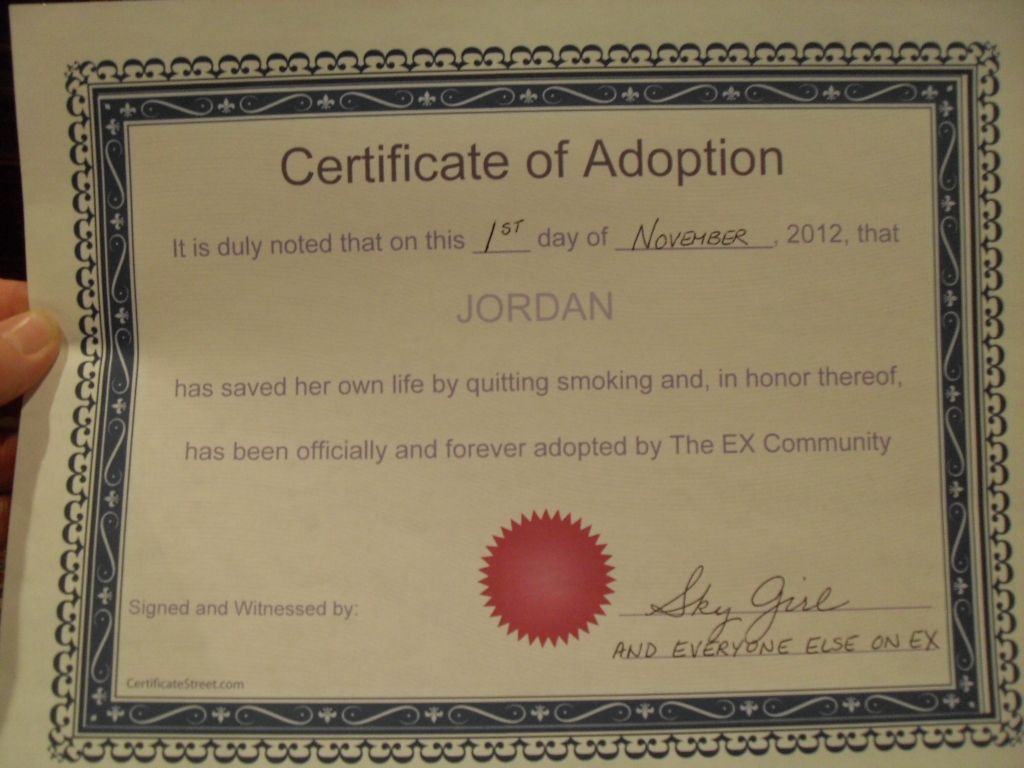 One year ago today, on November 1, 2012, Jordan was officially adopted by the EX Community! 
And here she is, one full year later, still going strong!  Jordan has become one of the most knowledgeable, encouraging, positive, loving forces here on EX.  I'm so proud to be her friend.
Congratulations, Jordan.  Well done, my friend, well done!
XXXXXXXXXOOOOOOOO,  Sky