I found this on Julie's page(thank you Julie)
NOPE
One is too many; a thousand not enough.
You'll learn that lesson if you take just one puff.
Remind yourself often, lest you forget
If you take just one puff, you will live to regret
that you blew a great quit, with one single act
And now you wish you had that quit back.
So when you are tempted to visit with Nic,
Remember the plan to which you must stick.
NOPE is an acronym which means not ever
take a puff again if you want your endeavor
to mean what you say, and say what you mean,
and to have a life, that truly is clean.
So, don't take a puff, no matter the "why",
It's just not worth it; the stakes are too high.
Love yourself enough to back off the ledge,
This isn't a bet you are willing to hedge.
This is YOUR life, you may like it or not.
Treat yourself well 'cause it's the life that you've got.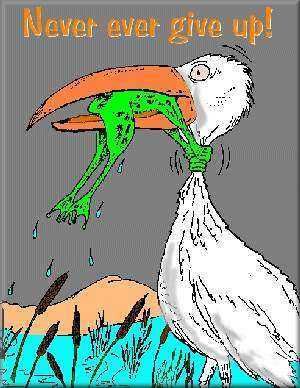 Never give up on quitting!