The addict within keeps trying to pull me back - even after almost FIVE years quit!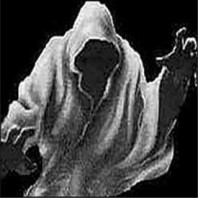 I got to Virginia Beach after a loooong drive (thanks to SkyGirl for the chauffeuring), and limped/dragged/limped/dragged on my crutches and pulled and pulled to open the balcony slider to see and hear the ocean.  And, even after almost five years 
the thought hit me, "gee, but a cigarette would be nice right now!!!"
WTH?  It was only a brief thought ----- but it was THERE!  Easy to dismiss - but there nonetheless. Easy to explain -  I had not been to the beach enough times yet to relearn that part of my addictive association.
Stay vigilant!  Be careful out there!  A quit would be a terrible thing to lose!!!
Nancy