You know the thing, after you finish a meal and you go and reach for the pack that is no longer there. Totally a subconscious move, wasn't even thinking cigarette, just reached to grab the pack. It is no longer there. I knew girlfriend would be back this week whispering in my ear going: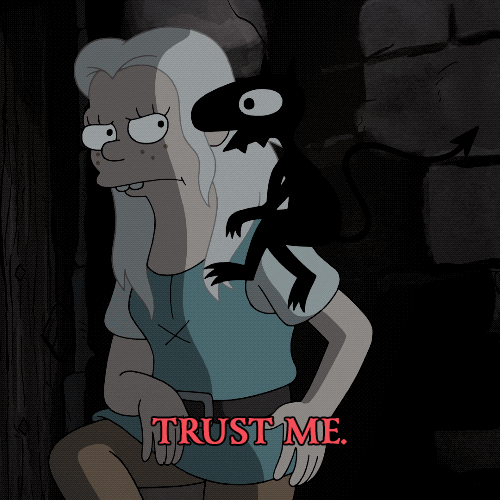 And I am like:
So we go:
And we are back to good.  
I love the show Disenchantment on Netflix. It is a very "grown up" cartoon, but hilarious. Luci the demon is my favorite character. Such a sarcastic, naughty little demon. 
Hope everyone is having a smoke-free day. i am gonna go brush up on my paramedic stuff. So excited and happy for my interview stuff next week. 
Susan