I have seen so much of it lately here, on EX, follow up on our sick peers, and sharing with the group, creating power or healing by praying for someone we know, or someone loved by one of our peers, word of encouragement for our peers who are successfully building their quit, and encouragement for those who fail temporarily. 
I decided to make it a subject of reflection for today.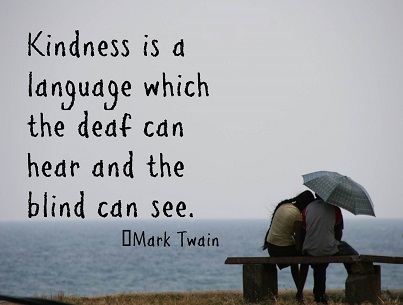 Because we all need it while we quit, after we quit, and pretty much for any other situation in our lives.
Loving our peers is what keeps us coming back.
I look up to kind people, knowing there is so much to learn from them
May we all learn how to spread kindness, every minute of every day.
And never forget to be kind to ourselves.