Good morning EXers!!!!!
Pops is excited about the prospect of counting up another day of smokefree living...Lately, I have been coming into work early in the morning, and I can't help but notice that my old smoking buddies are out there, and they are not smiling very much this time of year....When I see them in the hallway after they are coming in from their smoke, they hardly even speak to me anymore...I told them all that I simply could not smoke any longer for health reasons...Each and every one of them "all" said they wish they could quit, but it was just too hard to do, and they simply did not want to go through the hassle....
I can understand their reasoning, but I simply told them that I am part of "Becomeanex.org", and they all say that's great, but no thanks....oh well...I can relate to that too....But for the grace of God....there go I.......
82 days later....Pops is floating down these long hallways, and bouncing up stairwells & walking from bldg to bldg on campus, and not coughing or running out of air....woo hoo!!!!!  Plus, I don't go outside, unless I "want" to go outside!
xoxoxoxo Pops w/82 DOF....Woo Hoo!!!
This morning, I decided to edit my profile, and so I thought that I would paste it here today.....as I am sure that not that many people read our profiles very often......
Hi, and thanks for stopping by to read my page....My name is Ken Bishop...aka, Pops. I am a stubborn older addict of nicotine....I have quit on numerous occasions in the past, and have experienced great rewards as a direct result of not ingesting deadly toxins into my bloodstream. One of the curses of having a strong constitution that seems to be able to withstand much more than others can...is this...my body would still be able to move around, and get things accomplished even after I was poisoned by the harmful effects of nicotine addiction. Eventually, the harm became so significant, that not even I, with all of my denial...could avoid the truth that to continue to smoke, would most assuredly be the death of me, and in short order as well. On Sept 1st, of 2018...I found myself in a rehab facility for alcohol abuse, and came very near death. I quit messing around, and had a deep and moving spiritual encounter, and have remained sober without one single urge to pick up a drink since. That was after consuming copious amounts of booze for many years in the past. After 22 days of sobriety, I asked for spiritual help from my creator to make it possible for me to get the same amount of clarity and conviction towards nicotine, that I have been given towards alcohol. From that day forward, the urge and constant thought of smoking has been lifted from me...plain and simple. Sound like a miracle to you? Well, you can certainly believe that I believe it to be a miracle....Pops is a living miracle today....as I write this editorial of my page, (December 13, 2018)...I have 82 days of living smokefree! Woo Hoo!!! Friends and family are all very proud and happy for me. They have asked me what I thought was the turning point, after having experienced so many failed attempts before. I simply reply, "I took the God Shot". xoxoxo Pops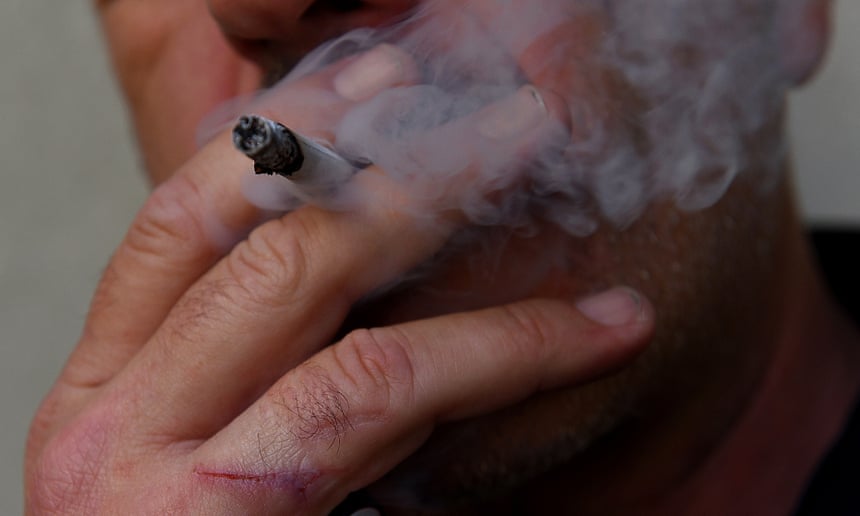 I'm soooo glad that I do NOT do this anymore!!!!! NADA, Not One Puff...EVER!!! NOPE!