Enjoying the castles, going for walks.
Here's a note from her yesterday including some of the differences between Germany and the US.
It's 6:09 here now.  Our trip up the Rhine on the boat was INCREDIBLE.  The boat ride was smooth and we were able to stay topside.  It was a bit chilly so it wasn't at all crowded,  Castles nestled on rock faces on both sides of the river were amazing.  In Boppard now in the flat.  Small but servicable and new and clean.  Our bedroom window looks out on the town square.  Things that are different here:  street signs are on the buildings, toilets don't have tanks and have almost zero water in them (there are two buttons - one to flush with a great onrush of water, the other to stop the onrush --- quite conserving!).  All windows have two ways to open - vent inward at the top or open all the way from the side.  There are no screens - and no AC ---- and almost no fans.  There are no microwaves that I've seen..  Almost all transactions are in cash - credit card use is VERY limited.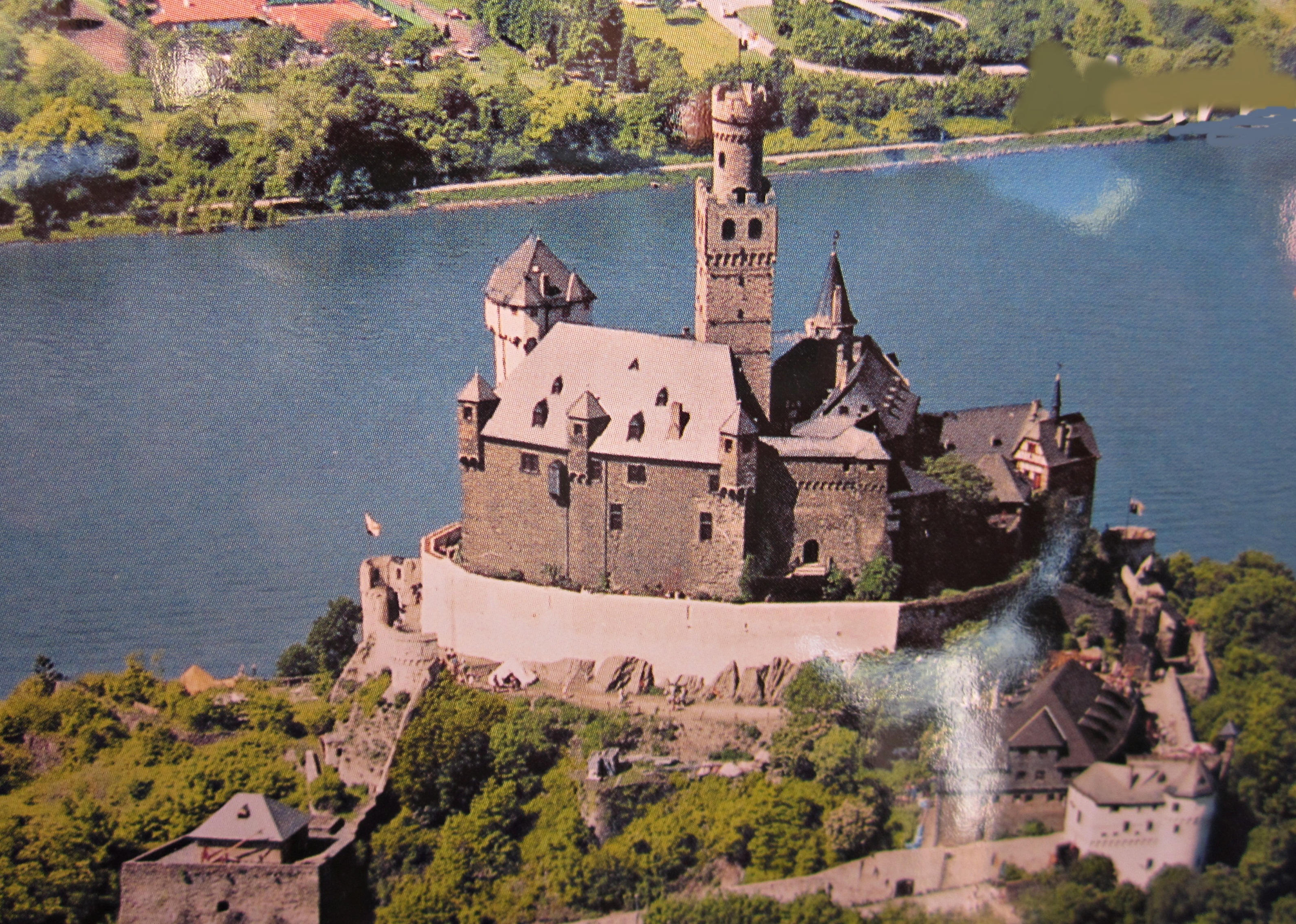 \