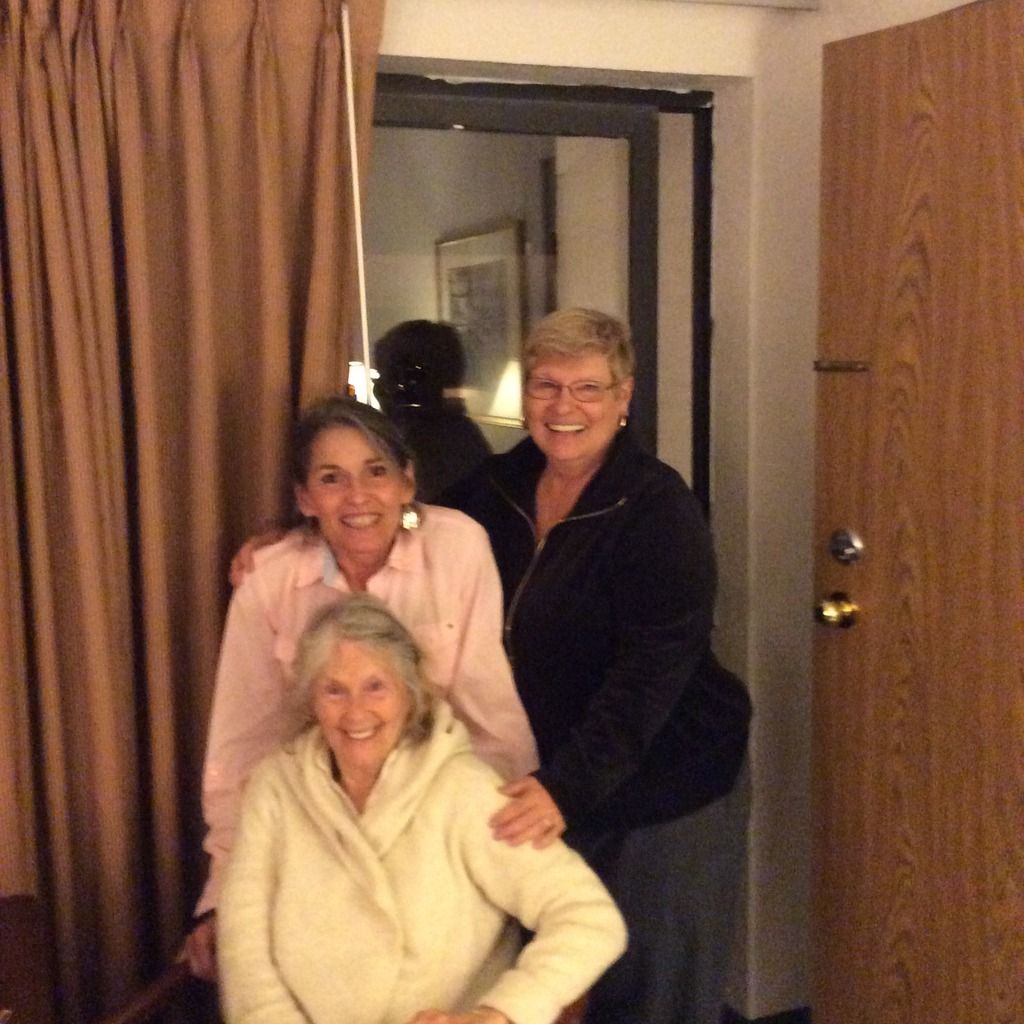 From the front to back we have Nancy (Youngatheart) Ellen (Elvan) & Donna (DJMurray)
And in the picture below, we have Nancy (Skygirl) in the middle.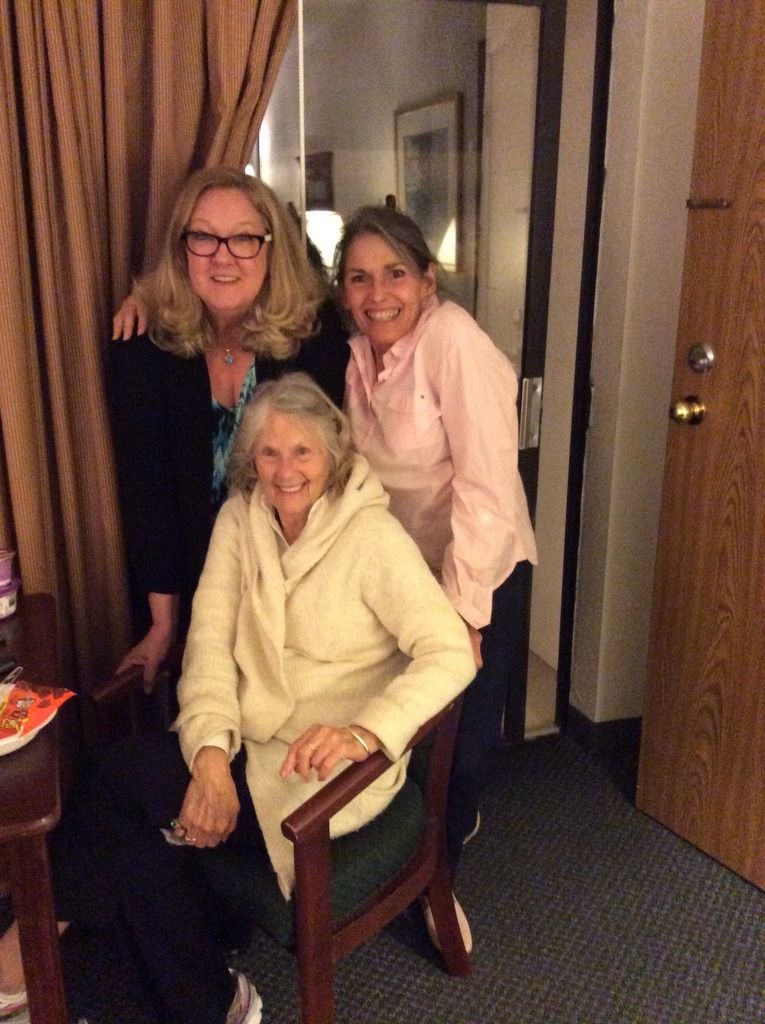 the manager left for the night and took the key to the room that the router is in so they couldn't get the router reset and DJ has an I pad but can't upload photos to the site from it so she emailed the pictures to me. to post :-)  That's my story and I'm sticking to it!