There's a hill at each end and, you must pick up enough speed to get up the other side or you risk causing an accident by having to get off your bike and walk it up..
Just look at what they provided to fall on. Rocks and cement slurry making those rocks ungiving.
NO CHANCE OF RECOVERING IF YOU LOSE YOUR BALANCE-IT'S BREAKAGE OR DEATH ONLY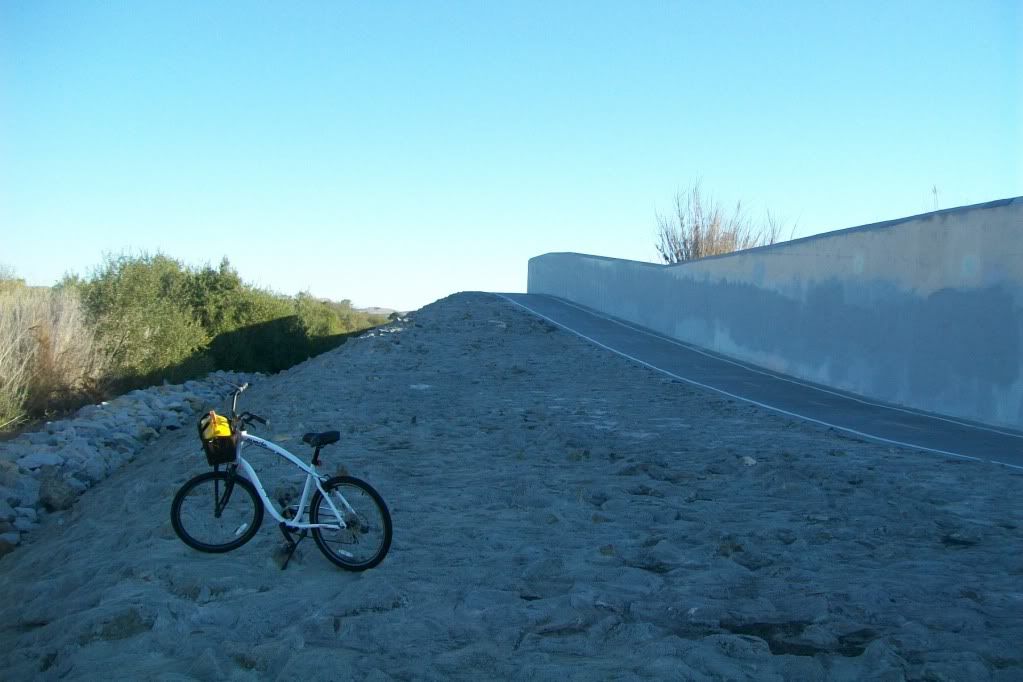 http://s1201.photobucket.com/albums/bb341/WhoheBe/accident%20scene/?albumview=slideshow
I saw numerous other bicycle parts strewn among the rocks, Gee, what does that tell me?
I was on with 911 and they would not let me get off the phone until the EMT's arrived so I could not take pictures the day it happened.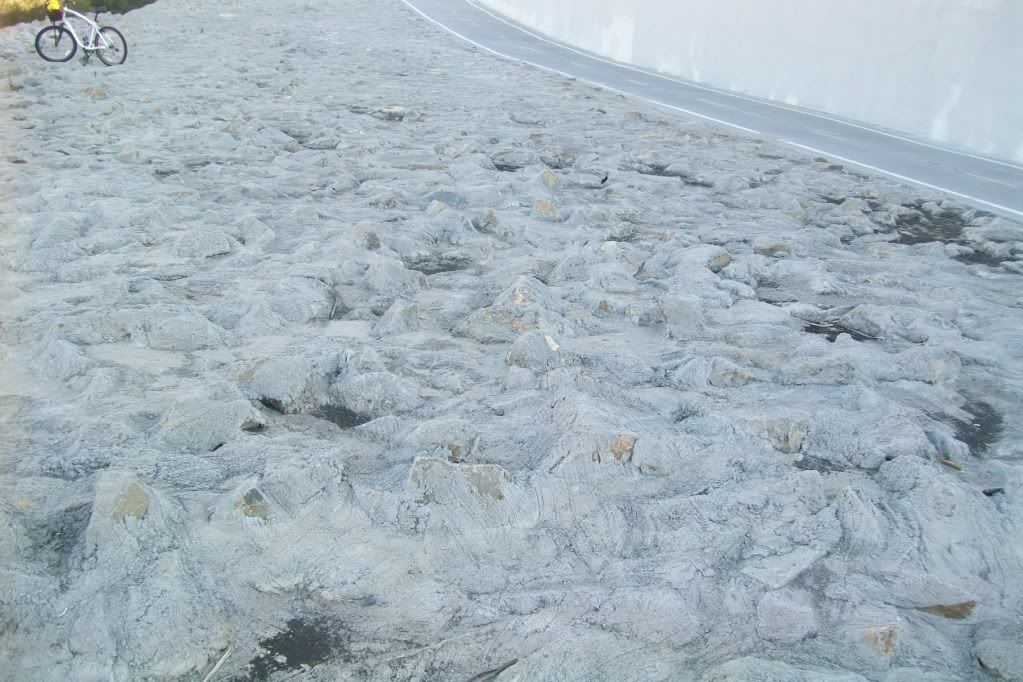 I'm going down to see him at the hospital late this morning