I had a major problem on a project a few years back that required a major solution.
The city required that we connect two buildings because we did not have enough parking spaces
for the number of bedrooms and we could not gain any.
There were two major problems created by this requirement..
#1 the buildings did not line up 
#2 We couldn't change the headroom at the stairwell
    to the back building and that was the only access to the 2nd & 3rd  floors of the rear building.
The architect submitted a plan to the owners and it just plain sucked. That Saturday morning the roofers were
re roofing the front house while the drywallers were hanging sheetrock inside
I sat down on the bottom steps in the rear stairwell and I thought, "There's got to be a different way to do this."
I studied it from all angles and finally  it came to me. We could we could do a roof with the ridge beam angled
(Skewed) to one side so that the rafters cleared that stairwell headroom and the window on the other side.
I had it drawn up in 3D with CAD so  the owners could grasp the concept.
They approved it and here are a couple pics.
Are You Ready?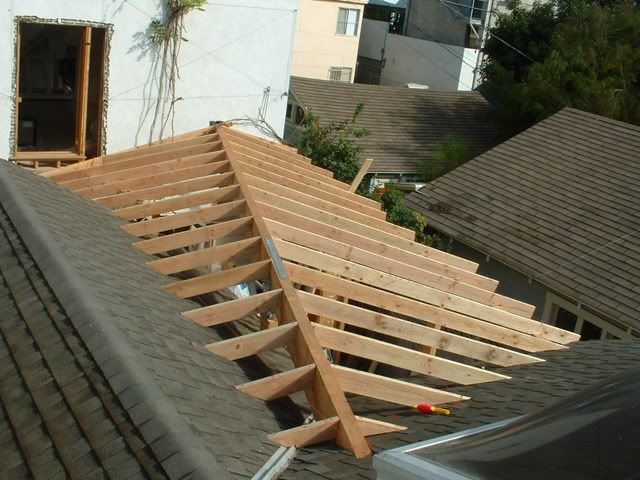 Here's a couple Of Nearly Finished Views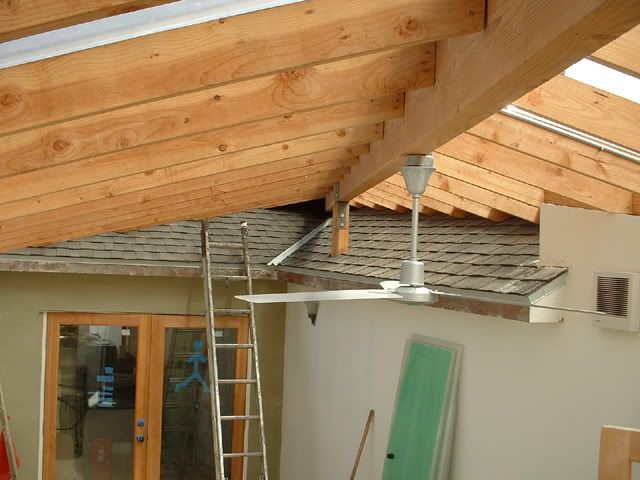 See How It Appears To Float Off The Roof Of The Front House?
Please Consider your Biggest Triggers and Craves this type of challenge..
Sit with yourself and say, "there is a solution". I will do this" because friends,  you won't  find it until you try!
Change your minds, don't close your minds to any possibilities when you quit smoking.
That is how you find the solution and get through to the other side..