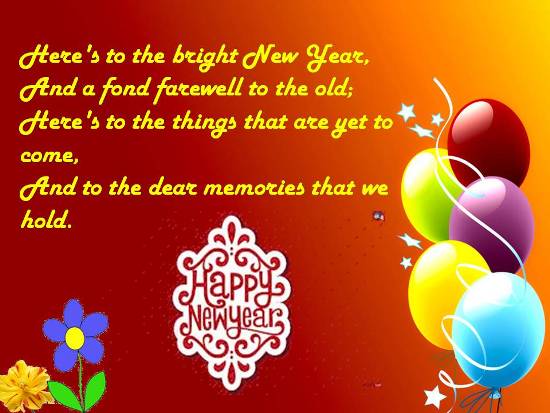 Well, Happy New Years Eve, everyone. This is my first New Years with you all. Last year I was lurking in the background at this time struggling to quit. Hope this next year brings us all good health and happiness. This is just my Saturday blog to direct you to some helpful sites on here for you newbies and for some of us oldies. Relearning life as a nonsmoker can be stressful at times and sometimes scary, but only if you allow it to be. If you find yourself going towards old habits, old ways of thinking, take those 5 to 10 minutes to breathe deep, relax, ask yourself what is causing you to feel this way, figure it out and move on. If you can't figure it out, no worries. Take yourself away from the area that you're in. Find something else to do that requires concentration or a shift of attention. Did you notice the sudden urge went away? Retrain your brain. Unlearn your behaviors. By obsessing about smoking is like a hampster on a wheel; you're going nowhere fast.
I may not be able to visit these sites myself personally on a daily basis. This is just a helpful suggestion for those of you new to this site. Give yourself a break once in a while. Be gentle with yourself. We all know life is full of stress, frustration, but you know what, that's just the way it is. It's important to learn how to react differently to the actions that we did for so many years, light up and puff our problems away. It's also important to look on the positive side instead of the negative. Check out Positive Affirmations for Success: You can take what you want and leave the rest. And you can always find and contribute your own. When you click the Group Button just to the right of the Blog button and when that window comes up look for the featured group button we are the first group listed   Also we are on the Home Page under Featured Groups or just click this link https://excommunity.becomeanex.org/groups/positive-affirmations-and-support
But don't miss the daily interactive discussion called Love Yourself. Whether you're dropping in to say hello, offer love and support to your friends or need a place where you will truly feel listened to, we are there - every single day! Take a look and feel free to join us! ALL are welcome!
https://excommunity.becomeanex.org/thread/3533-love-yourself
Sometimes we just need a laugh to get our minds back on track. Be sure to visit https://excommunity.becomeanex.org/groups/laughter-is-the-best-medicine to bring a smile to your face daily or just a pleasant distraction. Sometimes that little hit of dopamine from laughter is the trick.
At times it helps to reaffirm our quit by pledging with others to not smoke for that day. Be sure to join others by going to: https://excommunity.becomeanex.org/groups/daily-pledge/ to virtually hold hands with other members and pledge not to smoke for that day. "That day" adds up to 30 days, 60 days, for the rest of your life.
We'd love to have you join us!