Description
59 years old.  20 year smoker.  Recently diagnosed COPD. Choosing a Quality LIFE!
It is for freedom that Christ has set us free. Stand firm, then, and do not let yourselves be burdened again by a yoke of slavery. -Galatians 5:1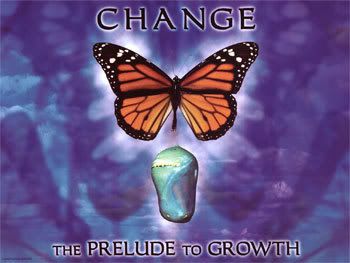 Brief Description
Welcome New Members    WHAT IS COPD? People with COPD have more than one of Asthma, Chronic Bronchitis and/or Emphysema which makes you cough a lot and very, very hard!  You have shortness of breath because you can't inhale or exhale properly!  Because you can't exhale completely, the CO and CO2 that is normally exhaled stay in your body as a toxin that enters the cells of the extremities and you lose arm and leg function.   Also, vision can be affected because of the toxicity. What's more, you are more prone to every viral and bacterial infection that comes along - easier to catch and more intense and prolonged symptoms. Each infection increases the cycle of damage and vulnerability. Ther is no cure but there is a lot that a patient can do to slow the progress of the disease.  Most important is Quit Smoking Now! It's very important to find a pulmonary rehab and join it so they can teach you how to clear those nasty CO toxins from your system! And stay active - all this can be very depressing but the depression adds to the immobility which adds to the debility etc, down, down, down!   All that has to be fought with upward action - POSITIVE THINKING and CONTROL the disease - don't let it control you!  There is a lot of HOPE and it starts with the QUIT! Smoking cessation is the only therapeutic intervention so far shown to reduce disease progression.
Website
Isaiah 43:2   "When you go through deep waters,  I will be with you.  When you go through rivers of difficulty,  you will not drown.  When you walk through the fire of oppression,  you will not be burned up;  the flames will not consume you." (NLT)  Isaiah 40:31  But they that wait upon the LORD shall renew their strength; they shall mount up with wings as eagles; they shall run, and not be weary; and they shall walk, and not grow faint.        2 Corinthians 12:9  And he said unto me, My grace is sufficient for thee: for my strength is made perfect in weakness. Most gladly therefore will I rather glory in my infirmities, that the power of Christ may rest upon me. (KJV)  Psalm 34:5  "Those who look to him are radiant; their faces are never covered with shame." (NIV)  Psalm 34:15  The eyes of the LORD are upon the righteous, and his ears are open unto their cry. (KJV)  Philippians 4:6-7  Be careful for nothing; but in every thing by prayer and supplication with thanksgiving let your requests be made known unto God. And the peace of God, which passeth all understanding, shall keep your hearts and minds through Christ Jesus. (KJV)  2 Corinthians 1:3-4   Blessed be God, even the Father of our Lord Jesus Christ, the Father of mercies, and the God of all comfort;  Who comforteth us in all our tribulation, that we may be able to comfort them which are in any trouble, by the comfort wherewith we ourselves are comforted of God. (KJV) If you then, though you are evil, know how to give good gifts to  your children, how much more will your Father in heaven give the  Holy Spirit to those who ask for him.  -- Luke 11:13    Christ was sacrificed once to take away the sins of many people;  and he will appear a second time, not to bear sin, but to bring  salvation to those who are waiting for him.  -- Hebrews 9:28    A gentle answer turns away wrath, but a harsh word stirs up  anger.  -- Proverbs 15:1    Yours, O Lord, is the greatness and the power and the glory and  the majesty and the splendor, for everything in heaven and earth is  yours. Yours, O Lord, is the kingdom; you are exalted as head over  all.  -- 1 Chronicles 29:11    Encourage one another and build each other up, just as in fact  you are doing.  -- 1 Thessalonians 5:11   Romans 8:1     "There is therefore now no condemnation to them which are in Christ Jesus, who walk not after the flesh, but after the Spirit." (KJV)  Psalm 121:1-2  "I lift up my eyes to the hills— where does my help come from?  My help comes from the LORD, the Maker of heaven and earth." (NIV)  2 Corinthians 12:9a   "But he said to me, My grace is sufficient for you, for my power is made perfect in weakness." (NIV)  Isaiah 41:10  "Don't be afraid, for I am with you.  Don't be discouraged, for I am your God.  I will strengthen you and help you.  I will hold you up with my victorious right hand." (NLT)  Jeremiah 29:11  "For I know the plans I have for you, declares the LORD, plans to prosper you and not to harm you, plans to give you hope and a future." (NIV)  2 Corinthians 5:17  "Therefore, if anyone is in Christ, he is a new creation; old things have passed away; behold, all things have become new." (NKJV)     Psalm 103:12   "As far as the east is from the west, so far has he removed our transgressions from us."   Hebrews 10:25a  "Let us not give up meeting together, …but let us encourage one another." (NIV) John 5:14b  "See, you are well again. Stop sinning or something worse may happen to you." (NIV)  2 Thessalonians 3:3  "But the Lord is faithful, who shall stablish you, and keep you from evil." (KJV)  Psalms 66:8-12  "Bless our God, O peoples, let the sound of his praises be heard  who has kept us among the living, and has not let our feet slip.  For thou, O God, hast tseted us, thou hast tried us as silver is tried.  Thou didst bring us into the net,  thou didst lay affliction on our loins, thou didst let men ride over our heads,  we went through fire and through water, yet thou hast brought us forth to a spacious place."  Proverbs 3: 5-6  "Trust in the Lord with all your heart,   On your intelligence, rely not.  In all your ways be mindful of Him,   And He will make straight your paths."
Location
nicotine's chemical properties are addictive. if you take that nicotine away from your body, it will miss it and you will experience physical and mental withdrawal symptoms.  these symptoms surface after three-five days of quitting smoking and linger for approximately two weeks. we list out some of these symptoms to help you prepare for these side-effects to smoking cessation. rest assured that these symptoms, while some are unpleasant, will only be transitionary and once you're rid of them, will leave you feeling much better after quitting smoking.  emotional withdrawal  some of the most common symptoms are... depression: you may feel low, sad and hopeless. hence it is important to surround yourself with people, preferably non smokers and friends who will support your decision to quit smoking.  angry: emotional upheaval can make you angry. others may not be aware of it, but you know what's happening to your body. the age-old remedy of counting till 10 isn't such a bad idea. stop, think, regain your calm and
Interests
meditation books nutrition exercise maximize body utility living life abundantly
Skills
listening and  teaching!     pursed lip breathing      do you folks want to know what to tell a copder when they are out of breath? first, you have to understand the problem a little. take a breath in and don't exhale, take another breath in, and another.... see what i mean? it feels like you can't breathe in, when the truth is that you aren't breathing out enough! so the trick is to breathe out the most effectively possible. one great way to breathe out is called pursed lip breathing. it's what you do when you blow out a candle or blow dandelion seeds around the yard!  here's a description of pursed lip breathing:   pursed lip breathing is one of the simplest ways to control shortness of breath. it provides a quick and easy way to slow your pace of breathing, making each breath more effective. what does pursed lip breathing do?  pursed lip breathing: improves ventilation releases trapped air in the lungs keeps the airways open longer and decreases the work of breathing prolongs exhalation to slow the breathi