I work in Assisted Living with dementia patients. Every day I see the heartbreak and stress that the families go through dealing with their Spouse, Mother or Father who often doesn't even know who they are! I see the lost feelings they go through and their desire to find something – anything "normal." It's devastating!
 I often reflect on what will happen to me in the coming years and I know that I am in God's hands. I also know that there are some things I can do to take care of my health that can lower my risk of dementia and believe me, I intend to do them! I hope you think about this for yourselves as well!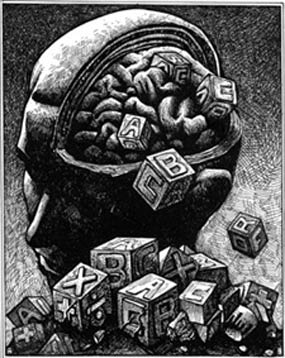 Dementia is not a specific disease. It's an overall term that describes a wide range of symptoms associated with a decline in memory or other thinking skills severe enough to reduce a person's ability to perform everyday activities.
Alzheimer's disease accounts for 60 to 80 percent of cases. Vascular dementia, which occurs after a stroke, is the second most common dementia type. But there are many other conditions that can cause symptoms of dementia, including some that are reversible, such as thyroid problems and vitamin deficiencies.
An American over age 60 today has a 44 percent lower chance of developing dementia than a similar-aged person did roughly 30 years ago, the longest study of these trends in the U.S. concluded. The federally funded Framingham study tracked new dementia cases among several thousand people 60 and older in five-year periods starting in 1978, 1989, 1996 and 2006. Compared with the first period, new cases were 22 percent lower in the second one, 38 percent lower in the third and 44 percent lower in the fourth one.
The average age at which dementia was diagnosed also rose — from 80 during the first period to 85 in the last one.
"For those who get the disease, it may come later in life, which is a good thing. Getting the disease in your 80s or 90s is a very different than getting it in your early 70s," he said.
More than 5.4 million Americans and 35 million people worldwide have Alzheimer's, the most common form of dementia. It has no cure and current drugs only temporarily ease symptoms.
About one-third of Alzheimer's disease cases are preventable, according to research by the University of Cambridge, England.
The study identifies seven risk factors, with lack of exercise topping the list.
Current estimates suggest that by 2050, more than 106.2 million people worldwide will be living with Alzheimer's -- a huge increase from the 30.8 million people affected by the disease in 2010.
Researchers analyzed population-based data to work out the seven top risk factors for developing Alzheimer's disease. These are:
1.       Lack of exercise
2.       Diabetes
3.       High blood pressure in middle age
4.       Obesity in middle age
5.       Depression
6.       Smoking
7.       Low education
The researchers estimated that by reducing the relative risk posed by each lifestyle factor by just 10%, nearly 9 million cases of dementia could be prevented by 2050.
Study researcher Carol Brayne, MD, from the Institute of Public Health at the University of Cambridge, says in a statement: "Although there is no single way to prevent dementia, we may be able to take steps to reduce our risk of developing dementia at older ages. We know what many of these factors are, and that they are often linked.
Commenting on the research, Doug Brown, PhD, director of research and development at the Alzheimer's Society in the U.K., says: "We already know that what is good for your heart is good for your head and there are simple things you can start doing now to reduce your risk of developing dementia. Regular exercise is a good place to start as well as avoiding smoking and eating a Mediterranean diet."
I hope you stay Smoke FREE today, get your exercise and eat healthy. Take good care of your body and your body will take good care of your mind!