Description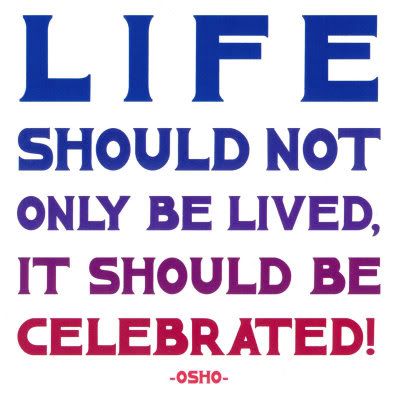 I want you to know that I got really ill the other day and my fiance told me to go take a puff or two so I would calm down! You had posted the not one puff ever on my page and I kept those words in my head and still do and I want you to know that because of those words........I DID NOT TAKE ONE PUFF :)
Take it to heart!
Update: August 1 2014   Four years now - I'm so happy! i Appreciate the folks who remember me on a regular basis. Thank you!
Update: August 1 2013  Still smoke free and loving it!
Update: August 1 2012    Another year under my belt!  During the past year I dedicated my time to helping out with the Freedom Train in a big way. I was a conductor as well as the person who worked behind the scenes to track Newcomers.  I was blessed to learn more about and become good freinds with my team members and to also help cheer those celebrating special milestones  - urging them to continue with their forever quits!  Having said that - stick with it and the rewards will just keep coming your way! 
Update: August 1 2011    I celebrated my 1 year anniversary today! The memory of this day and everyone's kind words and congratulations will be with me for the rest of my life. So much so that I've pasted the 2 blogs at the bottom of the links here on this page. Remember that you and you alone are the one that determines your success. Stay focused and keep you eye on the prize. Protect your quit at all times. Once you have quit remember N.O.P.E. (Not one puff ever) Best wishes to all newcomers. Stay close and let us help you!
HI!  I've smoked on and off  (mostly on) for 30+ years. Like so many, I've had my share of adversity so there was always far too much stress to make other quit attempts successful. Or so I thought!   So after reading  and reading some more I quit on August 1 2010 and havent had one puff since!
 Education and attitude made all the diference this time around. I AM an Ex smoker now and very proud of it! I have learned that smoking actually causes more stress.  I have never been been so calm!  It's amazing to realize just how much time that nasty addiction takes from everyday life. Not to mention if you are one of the most unfortunate who contracts a life threatening disease. I pray everyday that I quit in time. 
I do feel wonderful tho, in fact better than I have in so many years I cannot not even count them.  I love and apppreciate the sense of community here. Whether I'm reading, commenting or receiving advice I know that I will never, ever smoke again.  I wish all those that are being true to themselves and their quit much success.  Come with an open mind - do the work by learning everything you can about your addiction. Listed below are the sites I used to help, other than this one of course!  WE CAN DO THIS!  
Links to help you learn about the nicotine addiction and help with your quit. Updated 6/20/12:
http://thepreppersite.com/uploads/Allen_Carr-Easy_Way_To_Stop_Smoking.pdf
http://www.whyquit.com/joel/dayzero.htm
http://www.whyquit.com/whyquit/A_FreeRelapseInsurance.html
These are some interesting blogs that may help you as you move forward in your quit!
http://community.becomeanex.org/pg/blog/read/4633489/its-so-crazy
http://community.becomeanex.org/pg/blog/bex_user_266116/read/3579954/things-to-do-instead-of-smoking
http://community.becomeanex.org/pg/blog/bex_user_146944/read/3713933/the-world-is-new-again-repost-by-request
My one year Freedom train ride! (8/1/11
http://community.becomeanex.org/pg/blog/bex_user_189751/read/3867410/the-freedom-train-it-is-maggies-one-year-anniversary?annoff=75
http://community.becomeanex.org/pg/blog/bex_user_266116/read/3867695/my-1-year-blog-wow-so-many-words
A wonderful birthday party (1/24/12) for me to remember always!
http://community.becomeanex.org/pg/blog/read/4778195/you-are-invited-to-maggies-birthday-party
,
,
Brief Description
My quit date: August 1, 2010  Made up my mind and NEVER went there again. Used some life lines tho and thank God for them.  Love my life!
Website
No website in profile.
Location
pacific northwest
Interests
Skills
knowledge isn't just power, it's a quitting aid that really works!