All I can say is teach your children well.  You have an opportunity to accept the fact that the addiction of nicotine is deadly.  Admit the truth, stop smoking and protect your quit.  Just because you screwed up and smoked in front of your children, it does not mean that you have to continue the vicious cycle.  STOP the vicious cycle NOW!!!!!!!!!!!!!
* * * * * * * * *
(Found this on the MSN page, and I must admit that knowing what I know now, this is a disgrace!) 
Four-year-old causes stir with her 'Grease' impression, fake cig included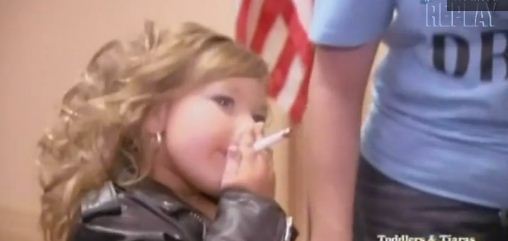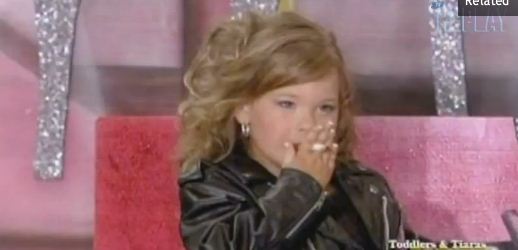 You could say four-year-old "Toddlers & Tiaras" contestant Destiny smoked her competition. But then you'd be associating a pre-schooler with smoking, which would be bad. Apparently, Destiny's mom never had that particular lesson instilled when before encouraging her daughter's impersonation of Sandy from "Grease," fake cigarette and all.