Description
I was born in 1973, so depending on when you read this, my age could be different. I started smoking when I was 11yrs old (which is like 19 where i am from) I smoked until July 10th 2010- I quit because I wanted freedom. I want to say that I cared about my health but that is not honest. I wanted freedom from smoking!! I was chained to cigarettes and could not enjoy anything without the worry of  "can I smoke there"  I quit using nicorette this time. This quit is my 1000000 quit, and my last. Never quit quitting!!!

Make your own Countdown Clocks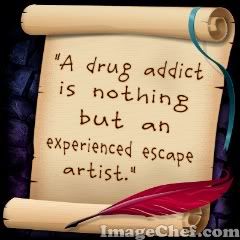 to live by
choice
,
not by chance;
to make
changes
,
not excuses;
to be
motivated
,
not manipulated;
to
excel
,
not to compete.
I choose
self-esteem
,
not self-pity.
I choose to
listen
to my inner voice,
Not the random opinion of others.
http://www.quittersguide.com/stop-smoking.shtml
Brief Description
I am so happy I found a way out of the prison called smoking!
Website
http://www.quitsmokingonline.com/quitsmokingnatural/courseindex.htm
Location
Born in Detroit Michigan. Now living in North Carolina which is a humid place!
Interests
ps3, PC Games, computers, Music, Cooking - Living a long time : -), Reading, coffee
Skills
I got mad skillz